OPENING CEREMONY
Opening Ceremony
Date:

June 17, 2014 16:30-18:00

Venue:

National Convention Hall - Pacifico Yokohama
For security reasons, the door will be closed from 16:30 to 18:00. Once the doors are closed at 16:30, you are not allowed to leave the Hall nor re-enter.
Please complete the registration and be in the Hall by 16:30.
Please Join Us!
Welcome Reception
Following the official Opening Ceremony at the National Convention Center at Pacifico Yokohama, please join the Welcome Reception at the Exhibition Hall.
This will be a great occasion for you to meet your old friends and make new friendships in Yokohama !
Experience a lively atmosphere with light foods and drinks, and Japanese fun. This free event will set the scene for an exciting programme at the congress !
Date & Time:

June 17, 2014 18:30-20:00

Venue:

Exhibition Hall, Pacifico Yokohama

Admission:

Free for congress participants
(Tickets are available for accompanying persons for 3,000 JPY/ticket)
Congress Party
(admission required)
Congress party ticket is sold out.
We cordially invite you to join the Congress Party at Osanbashi Hall, which is located at Osanbashi Yokohama Passenger Terminal, close to the Congress venue.
The night view from the pier, as well as delicious local cuisines and lively performances will delight you.
Please join the night with us to experience the excitement of Yokohama.

Date & Time:

June 19, 2014 19:30-21:30

Venue:

Osanbashi Hall
Approx. 30 min. walk from Pacifico Yokohama. Shuttle Bus services will be available. Details will be announced on this website later.

Admission:

5,000 JPY/person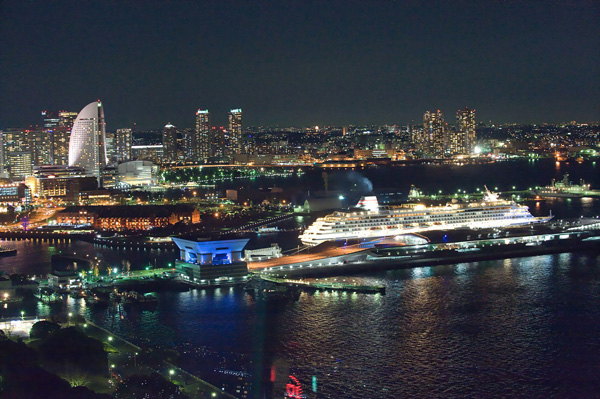 Night view of Osanbashi Yokohama International Passenger Terminal